The Beauty of the Mountains Made Hard Times Easier
This has been such a busy end of the year with all the different levels of exams I had to prepare and give to each grade. I was so tired at night I just fell into bed. One day seem to melt into another as I went from school home, and then from home to school. And, finally the last day of school arrived on April 27

th

. All the children were so tired, but happy as they hurried out the doors and down the steps to a long vacation.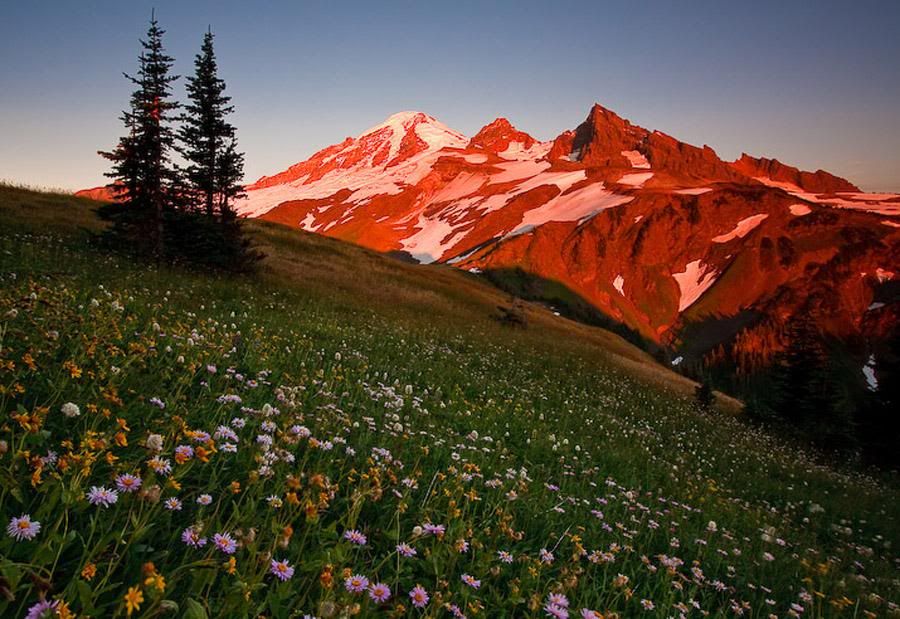 Ma would not let me help her cook for the reunion because she said most of the food was being prepared by others and she was only taking pies and cakes. Ma loves the word only---she uses it when she wants others to not question her about what she is doing.
I will spend next week at school grading all the exams and fixing the schoolhouse up so the ladies can have a larger place for quilting. Quilts from Ma and Pa's ancestors are cherished in our home. Therefore, Ma wants to make as many quilts for all her children and grandchildren to keep the tradition going while she is living. It gives her a purpose since all her babies are grown.
Well, I suppose I must finally get to the reunion and what happened while I was there with Sam. Sam came to pick me up and I was wearing the new white lace dress Ma made for me because Pa loves white and blue dresses on Ma and me and thinks we should never wear any other color. That is how my sweet lovable Pa thinks---and when he saw me at the reunion he kissed me on the forehead and then shook Sam's hand.
I have to be honest about my feeling for my sister Margaret, I still feel bruised that she ran away when I was eight years old. My little eight year old heart ached for years after she left us. I know she left the entire family behind, but I still feel that she left me. And, when I let myself think about it; I know I could never do this to Margaret. In all the years she was gone she never let my parents know that she was alive and doing well. As far as Johnny goes I do not blame anyone because he is a man and he made his choice. Besides we were only children and I suppose I cared more than he did, evidentially.
When Sam and I arrived there were about 35 people there, and some were strangers to me. Johnny and Margaret were at their front gate welcoming everyone and showing their baby to all the relatives. I really wished at that moment I was invisible. Before I could think, Mark and Matthew took me by the hand to be greeted by Margaret and Johnny. Sam was behind us and when I looked around at Sam he was smiling at me; and it gave me a calmness I needed for this day.
Margaret came forward with the baby and put him in my arms and then hugged me. The baby's named after his father, so now big Johnny would be called John and the baby Johnny. He felt so warm and sweet in my arms, I did not have eyes for anyone or anything else. I cooed to him and kissed his little hands as his big blue eyes watched me in wonder. Little Johnny felt so good in my arms I did not want to let him go. However, it was Matthew and Marks turn to hold him and when he was taken away from me he let out the biggest cry, which got everyone's attention. Little Johnny was handed back to me; and, he stopped crying and started cooing again. Everyone laughed in amazement.
Sam was by my side cooing at the baby and, I heard Mark whispered to Sam: "So you like babies."

Sam smiled and answered: "I hope to have some one day when the time is right." Mark whispered back: "Don't wait too long."
Margaret came to stand with Sam and me and when little Johnny went to sleep she took him into the house. Margaret came back and invited Sam and I next weekend to a picnic with her and John and the rest of my family. Sam accepted for both of us and I smiled at him.
John came over and shook Sam's hand and then took mine and told me in front of Sam that he always wanted a sister and he hoped one day I would consider him as my third brother. And, that I could count on him when Matthew and Mark were not around. When he finished I took my hands back and thanked him. I could feel Sam's eyes on me as John talked to me and see his glances towards John as he talked.
I wished I could say all is forgiven towards Margaret, but I hope it will be in time. I noticed Pa and Ma standing under the Cedar Tree with others facing towards us as we stood with Margaret and then John. Neither has Pa or Ma spoken to me about my feelings towards Margaret and what she did to our family.
Dear Diary it has been a long and sweet day because I met my nephew Johnny, but it will take more time before my heart forgives Margaret and John. And, I saw my other precious nieces and nephews—Mark and Matthews children and their beautiful mothers. I believe we had a beautiful siblings bonding.
Becca
© BEPH 2013
All Rights Reserved
Faith Triumphs Over Cancer---Is my sister Paula's story---Link Below